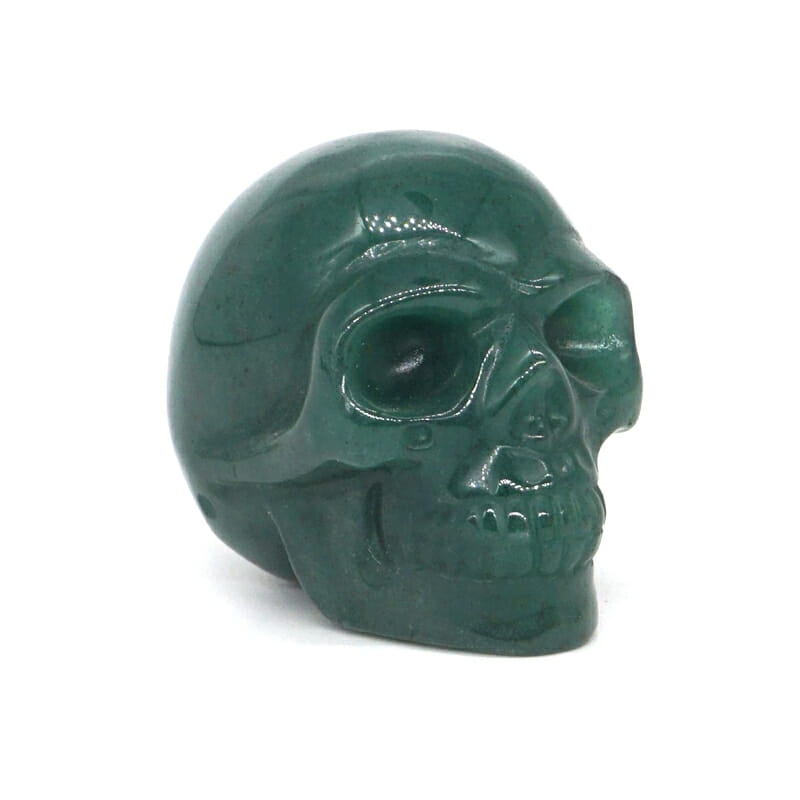 Dark Green Aventurine Skull
Green aventurine is a silica mineral that is a member of the quartz family. It was first reported in 1837 by J.D. Dan and its color varies depending on the impurities. The green hue is produced by tiny Fuchsite particles, while the red aventurine color comes from tiny inclusions of hematite.
Aventurine Skull is a reminder that we are all one and that there is a guiding light in the darkness. Aventurine is a stone of meditation, peace, protection and healing. Incorporating aventurine into your life will bring you new insight and a deeper understanding of your purpose in life.
YLELY is a leading manufacturer in GEM processing and exporting with over 12 years experience. We offer one-stop service for customizing Dark Green Aventurine Skull and other gemstone products for your needs. Whether you are a wholesaler, retailer, or local business, please let us know your ideas and requirements (image, size, your favorite gemstone types ), then we will do our best to meet them. We could also provide a variety of export shipping options to help you save cost.
Since these stones or crystals are natural items, please allow for some variation between each item. These stones will be very similar, but not identical, and each is unique.
Natural gemstone products may have slight imperfections, which are not quality issues and will not affect the use.