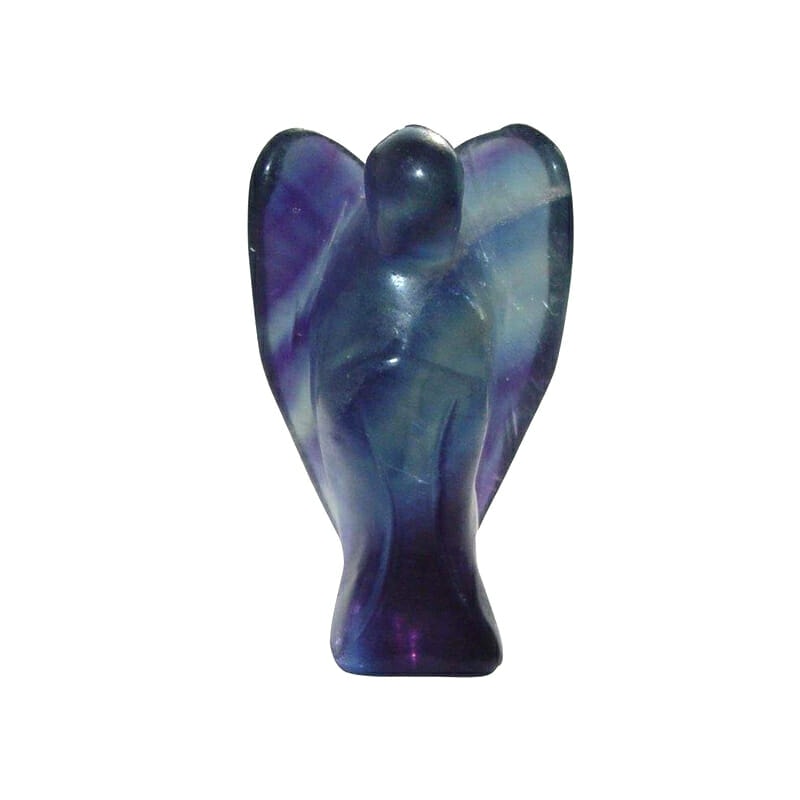 Fluorite is a calcareous crystal that crystallizes as massive, cubic and octahedral crystals. It was first mentioned in 1530 because of its important contribution to the production of solder. It is a common mineral with most veins and deposits in South Africa, China, Mexico, Mongolia, England, the United States, Canada, Tanzania, Rwanda and Argentina. Multiple colors are known to commonly occur on the same specimen and are known to be found near quartz and calcite.
This is a beautifully designed angel made of the rare and beautiful stone on earth, fluorite. Fluorite is a stone of light and love, with properties to relieve stress and promote healing. Fluorite is a stone of truth and clarity, which helps you to understand others and yourself. Try placing it on your bedside table as a beautiful decoration to help you sleep better.
YLELY is a leading manufacturer in GEM processing and exporting with over 12 years experience. We offer one-stop service for customizing Fluorite Angel and other gemstone products for your needs. Whether you are a wholesaler, retailer, or local business, please let us know your ideas and requirements (image, size, your favorite gemstone types ), then we will do our best to meet them. We could also provide a variety of export shipping options to help you save cost.
Since these stones or crystals are natural items, please allow for some variation between each item. These stones will be very similar, but not identical, and each is unique.
Natural gemstone products may have slight imperfections, which are not quality issues and will not affect the use.