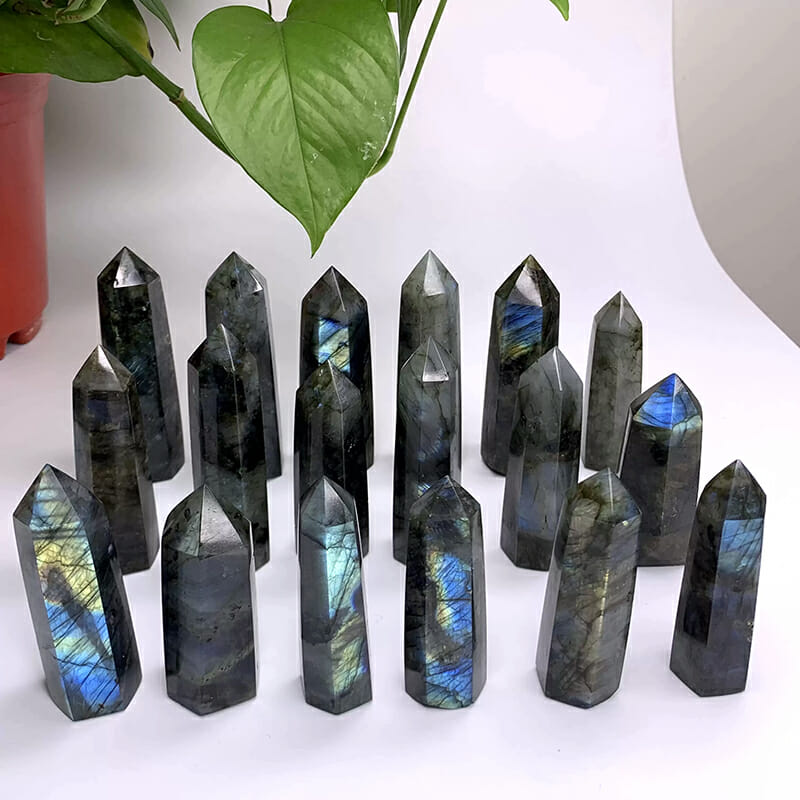 Labradorite Crystal Point
Labradorite is a type of Feldspar. A deep blue in color, it is often used as a gemstone. Labradorite is a stone of reflection and meditation. It helps to clear away the confusion and bring clarity on your path to success.
Labradorite crystal point is seen as a protective gemstone craft. It is known to balance the emotions and bring clarity to the senses. It is recommended to keep it near you during meditation.
YLELY is a leading manufacturer in GEM processing and exporting with over 12 years experience. We offer one-stop service for customizing Labradorite Crystal Point Tower Wand and other gemstone products for your needs. Whether you are a wholesaler, retailer, or local business, please let us know your ideas and requirements (image, size, your favorite gemstone types ), then we will do our best to meet them. We could also provide a variety of export shipping options to help you save cost.
Since these stones or crystals are natural items, please allow for some variation between each item. These stones will be very similar, but not identical, and each is unique.
Natural gemstone products may have slight imperfections, which are not quality issues and will not affect the use.